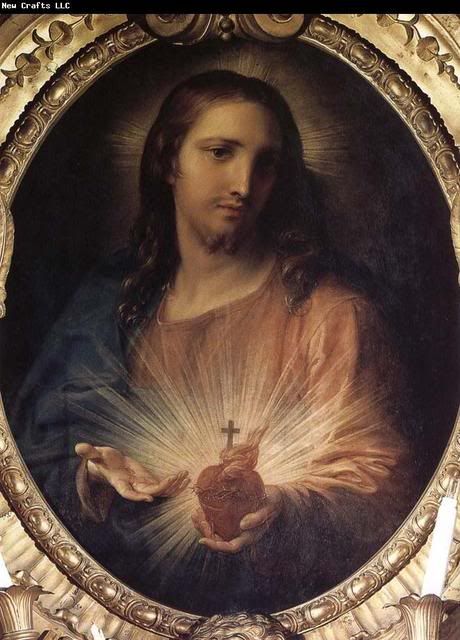 I'm sharing with you a poem, i wrote in my poetry site. (
http://www.poetrypoem.com/thepoetess
)
I've known of a love that overpowers me.
A love beyond measure, gushing forth tenderly;
From a heart to a heart enclosed steadfastly,
Adorned with delightful songs, sweet serenity.
Though His heart is pricked and in pain,
His ardor enflames and is never strained;
From a love to a love sealed eternally,
Encompassed with colorful hues, stunning beauty.
Like a dawn in a dim I was in
As his mercy beams, my life begins;
Now I come as the person I can be,
Filled and blessed by His love lavishly.
Most Sacred Heart, Most Sacred Love
I bless this outpouring grace from above;
Jesus, my King, my eternal God,
I thank Thee for this precious gift I have.
Most Sacred Heart of Jesus,
"Salvation of the righteous"*
Openly wide for me,
"I believe and trust in Thee….Amen.+"
By: Elena Maria Mana-ay Parcon ©2012
Date Written: September 29, 2012
*Psalm 37:39 "The Lord is the salvation of the righteous;in time of distress, He is their refuge. "